Adelaide Scholarships International (ASI) Scholarships in Australia
Overview
Brief Description
University or Organization: University of Adelaide
Department: NA
Course Level: Postgraduate Research
Award: 100% Tuition Fee Waiver + Stipend $28,092 (2020 rate)
Access Mode: Online
Number of Awards: Not known
Nationality: International students
The program can be taken in Australia
Application Deadline: 10 July 2020
Eligibility
Applicants must be international students who are acceptable to commence a Masters or Doctorate by research degree at the University of Adelaide.

Citizens and Permanent Residents of Australia, and citizens of New Zealand are ineligible.
Applicants who have applied for Australian permanent residency status, but have not yet received an outcome, can apply.
Successful recipients are required to apply and enrol in their intended program of study at The University of Adelaide as 'international students' to retain their scholarship.

Candidates are required to enrol in the University of Adelaide as 'International Learners' and they must retain the status of 'International Students' for their duration of enrollment in the university. Applicants are required to have successfully completed at least the equivalent of an Australian First Class Honors degree (this is a four-year degree with a major research project in the final year). All qualifying programs of study must be successfully completed.
Applicants are required to have successfully completed at least the equivalent of a First Class Australian Honours degree.
International applicants must not hold a research qualification regarded by the University of Adelaide to be equivalent to an Australian Research Doctorate degree.
Successful recipients must commence study at the University of Adelaide in the semester The grant is offered. It is not possible to defer the award.
International applicants are not eligible if they have already commenced the degree for which they are seeking an award.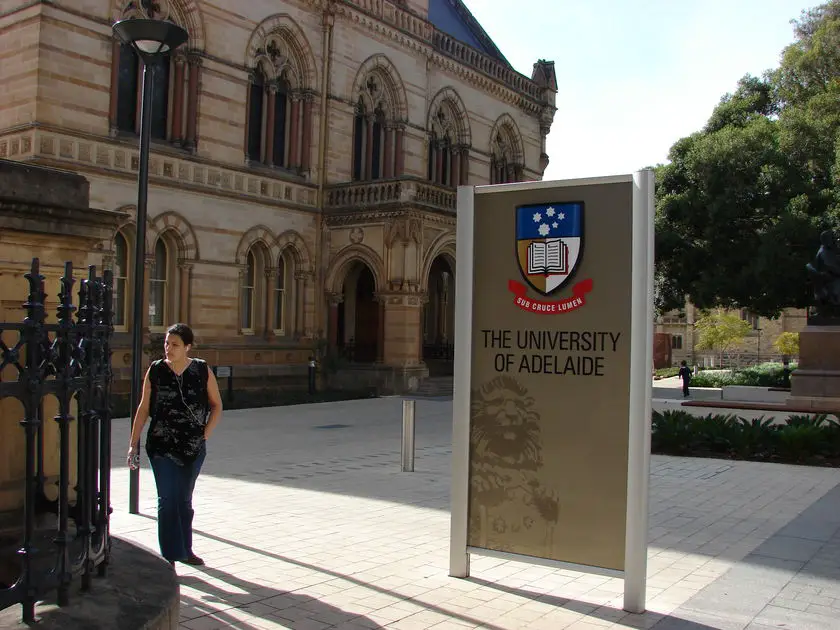 How to Apply
How to Apply: To submit a formal application for admission and a scholarship via the online application system through this given link: https://www.adelaide.edu.au/graduatecentre/admission/
Supporting Documents: As part of the application, the applicants must submit all the required documents: Provide additional information when submitting your form. This information should be kept in your CV and includes your Scope ID, Google Scholar ID and/or ORCID (Open Researcher and Contributor ID).
Admission Requirements: Whether you are applying undergraduate, graduate or postgraduate you must meet all the admission requirements before submitting your application.
Language Requirement: The University's preferred accredited English language tests are: IELTS – Academic Test, TOEFL – internet-based and paper-based, Pearson Test of English – Academic, and CAE (Cambridge English: Advanced).
Applicants are required to provide evidence of meeting the University of Adelaide's minimum English language proficiency requirements for direct entry by the application deadline.
Benefits
Fee Waiver: Provides a 100% Tuition Fee Waiver which covers the cost of tuition fees as a higher degree by research student of the University of Adelaide for up to 2 years for a Research Master degree, and up to 3 years for a Doctor of Philosophy.
Stipend: Provides a living allowance of AUD28,092 (2020 rate, indexed annually) per annum for up to 2 years for a Research Master degree, and up to 3 years. It is likely to be tax-exempt, subject to Taxation Office approval.
Allowances: Provides financial support for an Overseas Student Health Cover (OSHC) Worldcare policy, plus relocation and publication expenses.
Visit Scholarship Website
---